Altresco History
The Altresco team has been creating financeable business models for energy and electricity production and sale for 28 years. Over the last 2 1/2 decades, Altresco Integrated has developed a total of seven power projects valued at over 3 billion dollars. We are pleased to report, every project is still operating as a viable and important part of the local energy community today.
Highlights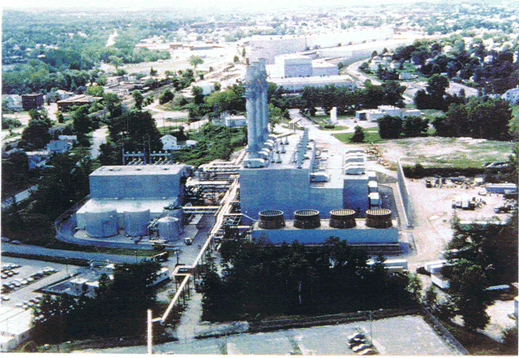 In 1990, Altresco successfully developed, financed, constructed, owned and operated their first 165 MW Cogeneration Power Plant.
The Wilbur Deloss Williams Cogeneration facility currently supplies electricity to New England's power grid, while it provides steam to five different divisions of General Electric in Pittsfield, MA. The Co-gen WHR system is able to displace a total of 170,000 Bbl of oil, 800 tons of sulfur emissions, and over 70,000 tons of NOx emissions each year.
After the completion of the Pittsfield Plant, we were invited to develop a second facility at the GE Lynn River work complex in Lynn, MA.
From there, Altresco was recommended by GE and recruited by the Manila Electric Company (MERALCO) located in the Philippines. MERALCO's generating capacity had deteriorated to nearly inoperable conditions under nationalization. Because the country was bankrupt and considered a developing country, the Altresco task to assist MERALCO was a challenging one.
The Quezon Facility commenced operation in 2000. Working together, Altresco was able to create a business model that led to the successful development of the privately owned $860,000,000 million 460MW Quezon Power Plant which operates in Mau ban, on the Island of Luzon.





Current


The Cornerstone Project
Clean water is essential to all life on the planet, as well as most industrial production processes. Fresh water resources are becoming scarce, while the demand for fresh water is rising. In turn, the cost of energy and everything else we use or need in our every day lives is expected to rise.
What if there was a company who's only reason for existence was to create ways to drastically lower production costs by most effectively and most energy efficiently providing clean water while reclaiming and recycling E & P production wastewater for reuse, AND meeting, or exceeding air and water quality environmental industry standards?
Right now, Altresco is developing businesses that will be able to do just that. Our Cornerstone Project can help provide an alternative source of water for the hydro-fracking industry, while reclaiming, cleaning and recycling toxic produced and frack flow back waters inherent in the E & P process.
Water self-sufficiency for the E & P industry is a real energy boon, not just for the E & P Industry but for every other fresh water user vying for the same dwindling fresh water resources, under the strain of a growing population and the growing demand for energy.